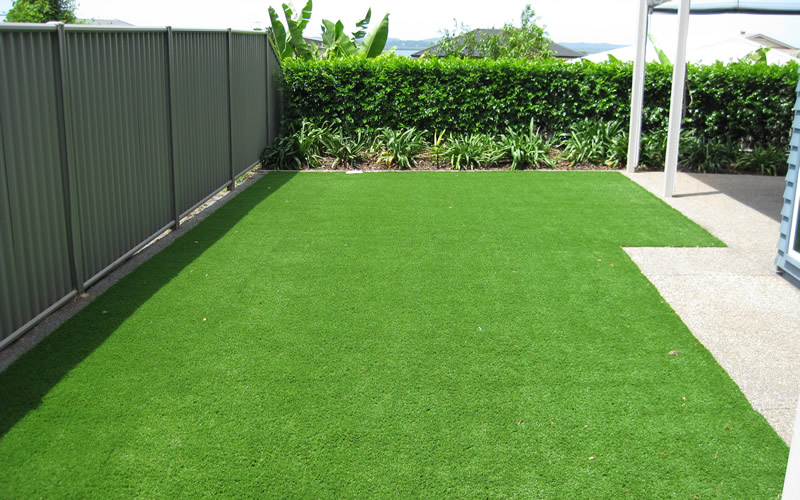 Why us?
Why should you choose Australia's leading synthetic turf manufacturer, Home Turf?
1. We specialise in fake grass - it's all we do!
2. For the latest designs and technology.
At Home Turf, we pride ourselves on being the innovators when it comes to the research, development and manufacture of synthetic grass surfaces. Our experienced team have worked with landscape artists and designers to create the most real to life artificial grass available. We source the best raw materials from around the world to create our turf, ensuring quality and durability once laid.
3. For the best product on the market.
Don't get caught out with lower quality products which won't last the distance. Cheap imported turf products can fade quickly and lose their bounce. At Home Turf we control the whole production process, from initial concept to production, distribution and installation, ensuring the highest quality standards are maintained.
All of our products are designed to withstand the harsh Australian climate. They are manufactured using state of the art, UV stabilised materials to protect against fading and deterioration in harsh climates. Our specialised yarn has been created with a soft yet robust yarn which feels really great and looks naturally green all year round. Our surfaces also come with a 7 year manufacturer's warranty, giving you peace of mind.
4. We offer a personalised service.
We offer a personalised service to ensure your synthetic turf requirements are met the first time, every time.
Our network of registered landscape artists across the UK are qualified to install and distribute the Home Turf synthetic grass surfaces. They will work with you to identify your exact needs and to arrange supply and installation.
At Home Turf, we take pride in fulfilling our customers desires every step of the way - from designing artificial grass to suit individual needs, through to ensuring projects (including construction, installation and maintenance) are completed with no fuss.
5. We are proudly Australian owned and manufactured
Home Turf is proudly Australian owned and our synthetic grass surfaces are made at our state of the art factory. While some turf suppliers in Australia offer cheap imported surfaces, you can be assured with Home Turf you will receive a top class Australian made surface designed to withstand harsh environments by our production team.